The Company
For more than twenty years Perfex has developed its activities selling optical instruments such as binoculars, telescopes, microscopes and stereo-microscopes. Throughout this period, the company gained a strong experience in the field of optics in general and more particularly in microscopy imaging. It is only natural that the service and consulting activities associated with this field have taken on an increasingly important part in our activities.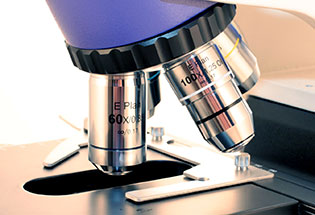 Based on its expertise, Perfex now offers a wide range of services ranging from long-term and short-term rentals to maintenance and numerous micro-imaging works. Its mission today is to accompany you in all your inspection and non-destructive inspection tasks. It is also still available to offer its customers the equipments best suited to their needs whether it is regular instruments, imaging modules or complete imaging solutions.
News
Partnership with JENOPTIK


The high-precision cameras, designed and manufactured by the German company Jenoptik, are now available in our catalog. You can find them in the section of our site dedicated to cameras.

NEW : Jointed Couplers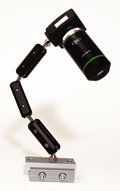 With the Jointed Couplers, Perfex adds another trick up its sleeve.

We now offer this new reliable and robust mounting system. It can already be integrated at the core of your solutions, providing a precise and versatile positioning system.